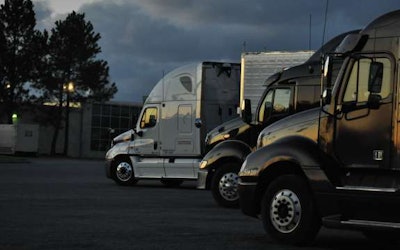 An Arkansas congressman has introduced an amendment to a House bill that could speed up any efforts that could occur to make changes to hours of service regulations.
Rep. Rick Crawford (R-Arkansas) filed the amendment for consideration with the House's Federal Aviation Administration reauthorization bill, that would, if enacted, allow the Federal Motor Carrier Safety Administration to skip a step in the formal rulemaking process for any reforms to hours of service regulations taken up by the agency in the next two years.
The FAA bill is expected to be debated today and possibly voted upon on Friday.
Writing in our sister publication Overdrive, News Editor James Jaillet explains:
The amendment would allow FMCSA to proceed directly to issuing a proposed rule on any changes to hours of service regulations, rather than having to publish an Advanced Notice of a Proposed Rulemaking first, as dictated by federal law. If passed, the amendment would be good for two years from the date of enactment of the bill, meaning FMCSA could skip the ANPRM stage for any hours reforms sought in that time frame.
If the amendment is adopted and then becomes law, FMCSA would still be required to publish a proposed rule and field public comments before issuing a Final Rule on hours of service reforms.
The amendment comes as increasing scrutiny is placed on hours of service regs by both industry stakeholders and lawmakers, likely due in part to the implementation of the electronic logging device mandate. A bill was filed in the U.S. House last month that would allow drivers to pause their 14-hour clocks once each day for up to the three hours. New FMCSA Administrator Ray Martinez also told Overdrive last month he hopes to, during his tenure, "see if there's something we can do either within the existing regulations or do we look at changing regs."
Crawford's amendment is one of three trucking-related amendments up for inclusion in the FAA Reauthorization Act. Also on the table is the Denham Amendment, which would reassert the federal government's authority over managing drivers' hours of service, and an amendment to protect shippers and brokers in their selection of motor carriers, as detailed below.