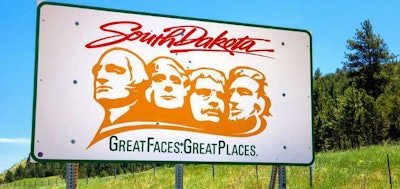 The South Dakota Department of Transportation closed the Interstate 29 Homestead rest area near Vermillion Exit 26 for the reconstruction of the rest area and welcome center.
A statement from the DOT said they expect the new rest area and welcome center to open by April 2019.
The rest area has 27 truck parking spaces.
JLG Architects is the designer and Beckenhauer Construction, Inc. is the prime contractor on this $3.7 million rest area reconstruction project.
You can see details of the state's Rest Area Revitalization Plan here.