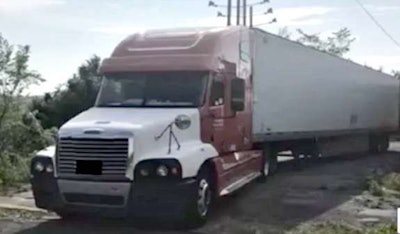 A tractor-trailer loaded with $1 million dollars worth of cancer medicine was stolen from Pilot Travel Center in Tennessee recently.
Several media outlets are reporting the rig was recovered in nearby Frankewing, but the cargo of 1300 vials of Octagam had been removed.
The truck stop is located on Interstate-65 on exit 2. The theft occurred the evening of Thursday, May 3.
The drugs were headed to to Dothan, Alabama from an oncology company in Kentucky. The truck belonged to Arman Transport from Louisville, Kentucky.
WAAY-TV reports the truck's driver went inside to pay for fuel and use the restroom when the truck went missing.