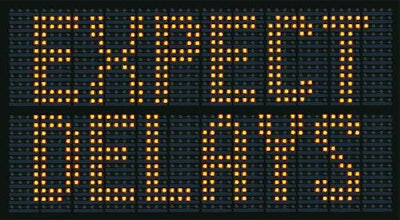 You may have to work during the upcoming Memorial Day weekend, but most other Americans won't and even with higher prices at the pump, you'll wind up sharing the highway with many of them.
AAA says more than 41.5 million Americans plan to travel during the upcoming holiday weekend of Thursday, May 24 through Monday, May 28. And, most of them — 36.6 million people — will take to the highways; that's a 4.7 percent increase over last year.
INRIX, a global transportation analytics company, warns that the worst travel days will be Thursday, May 24 and Friday, May 25. That's when folks heading out for the holiday will mix and mingle with daily commuters. INRIX says to expect travel delays on major roads up to three times longer than normal.
How do you beat the congestion? If possible schedule any legs of your trip that take you through or near any major metropolitan areas for early morning or late in the evening, before or after normal commuting rush hours.
"The highest gas prices since 2014 won't keep travelers home this Memorial Day weekend," said Bill Sutherland, senior vice president, AAA Travel and Publishing. "A strong economy and growing consumer confidence are giving Americans all the motivation they need to kick off what we expect to be a busy summer travel season with a Memorial Day getaway."