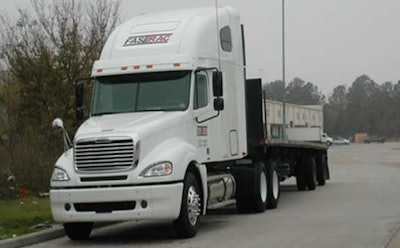 A former trucking company owner recently acquired a Houston-based carrier.
Bill Busbice earlier this month announced he had purchased FastTrac Transportation, a 22-year-old trucking company headquartered in Houston. Busbice owned Ace Transportation until 2008.
Busbice said in a statement that he plans move the company into the oil and gas segment. FastTrac has nine terminals and offers numerous trucking services including air cartage with a 30-bay warehouse, truck brokerage, heavy haul and oil and gas expedited transportation.
"We have been working hard to get our name out among an expanded customer base focusing on stakeholders throughout key oil and gas plays across the country," said Busbice in a news release dated June 8. "Through partnerships with various terminals across the Gulf Coast, we are seeking to scale-up capacity specifically in the oil and gas sector. I see strong growth opportunities in the market and am thrilled to be re-entering the trucking business," Busbice said.
No price was given for the sale.