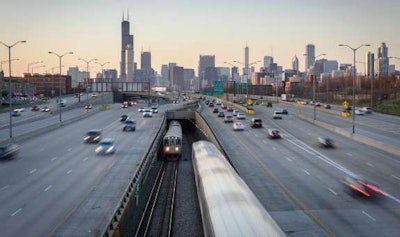 If your driving takes you to or through Chicago this weekend, be aware that travel on one of the city's busiest highways most likely will be disrupted for part of a morning.
The Rev. Mike Pfleger has said he plans to shut down part of the Day Ryan Expressway Saturday morning to raise awareness of the city's problem of gun violence. He said the peace march will begin at 10 a.m. in the northbound lanes of the Dan Ryan, from 79th Street to 67th Street, a distance of about a mile and a half.
Pfleger previously led a protest that closed Chicago's Michigan Avenue along the Magnificent Mile.
The Illinois State Police, which has jurisdiction over the Dan Ryan, has said it will arrest and prosecute any pedestrians entering the highway.
"Our first priority is to protect public safety and that is what we will do," said Illinois State Police Director Leo Schmitz in a statement issued today. "This call to protest on the Dan Ryan, however well-intentioned, is reckless. It puts the lives of protestors and people in the community in grave danger. We will work with our partners at the Chicago Police Department to keep our communities safe and we strongly discourage this protest from going forward at this location."