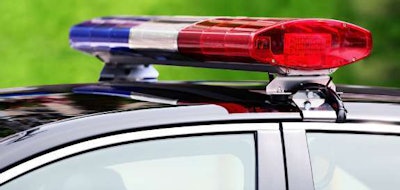 A Maryland tractor-trailer driver died Friday while he was working on his truck, which had been inspected and placed out of service.
According to the Maryland State Police, James Lee Hobbs, 58, died at the Hyattstown weigh station on northbound I-270 in Montgomery County west of Baltimore.
A statement from the troopers says that about 11:30 a.m., a trooper with the Commercial Vehicle Enforcement Division placed the Hobbs' tractor-trailer out of service for brake violations. The rig was placed in the out-of-service lot at the facility.
Based on a preliminary investigation, troopers say Hobbs was trying to make the necessary brake adjustments but had failed to engage the parking brake on the vehicle.
"As the driver was under the truck, it rolled back and over the driver," said the trooper's news release. Hobbs was declared dead at the scene.
The incident remains under investigation.