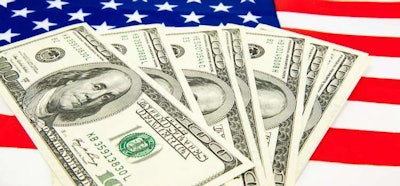 With important midterm elections looming in November, the American trucking industry is sticking to its past when it comes to giving money to candidates. In a story today for Commercial Carrier Journal, Senior Editor James Jaillet writes: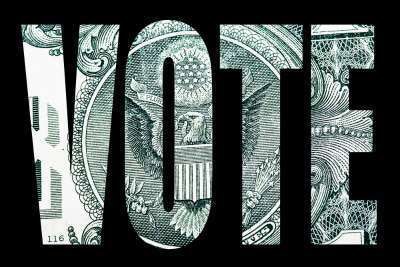 "For the fourteenth election cycle in a row, trucking industry campaign contributions favor Republicans over Democrats, according to data from the Center for Responsive Politics. That dates back 26 years, to the 1992 midterms, and includes presidential elections and midterm years.
"For the upcoming midterm elections, campaign donations to Republican candidates from trucking-associated contributors total $3.16 million, compared to $644,886 in donations to Democrats.
"Though the most pivotal months of the election season still remain, trucking-backed political spending is at its lowest point since the 2010 midterms. The $4.03 million total spent so far lags behind 2016's $8.26 million, 2014's $7.97 million and 2012's $10.65 million.
"However, the spending split between Republicans and Democrats is in line with recent elections. So far, 83 percent of trucking contributions have gone to Republicans, compared to 2016's 80 percent, 2014's 82 percent, and 2012's 88 percent."
To see which trucking interests are making contributions and which candidates are getting the money, read Jaillet's complete article.