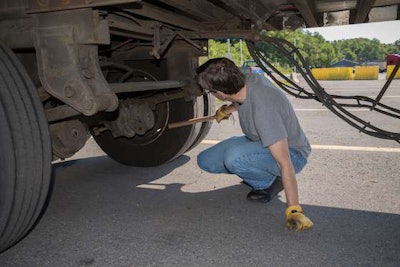 TravelCenters of America and Petro Stopping Centers are sponsoring a Pre-Trip Inspection Challenge at the 2018 Great American Trucking Show, held Aug. 23-25 at the Kay Bailey Hutchison Convention Center in downtown Dallas.
Contestants will have ten minutes to find and record any faults they find on the provided equipment. The first place winner will receive 50,000 UltraONE points, second place will receive 25,000 points, and third place will receive 10,000 points. All participants will receive a tread depth gauge.
The competitions will happen each day at GATS every ten minutes from noon to 5 p.m. on Thursday, 10 a.m. to 5 p.m. on Friday, and 9 a.m. to noon on Saturday. The challenges will take place at Booth #1341.
Informational training seminars will be available Saturday starting at 1 p.m.