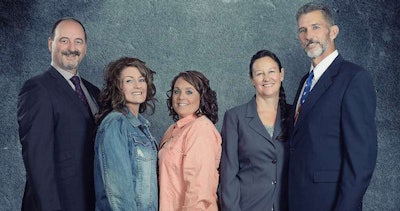 Five drivers Tuesday were recognized as Citizen Drivers for 2018. TravelCenters of America announced the award winners at the Iowa 80 Trucking Museum in Walcott, Iowa.
The five honorees will each have a travel center named in their honor.
This year's honorees and the travel centers that will soon be named for them include:
Roland Bolduc: TA Branford, Connecticut: "Roland Bolduc Branford Travel Center"
Carol Wolder-Nixon: TA North Bend, Washington: "Carol Wolder-Nixon North Bend Travel Center"
Ingrid R. Brown: Petro Oklahoma City, Oklahoma: "Ingrid R. Brown Oklahoma City Stopping Center"
Danny and Cindy George: TA Wheat Ridge, Colorado: "Danny & Cindy George Wheat Ridge Travel Center"
The Citizen Driver Awards recognize drivers who exhibit good citizenship, safety, community involvement, health and wellness, and leadership. This group of honorees brings the total number of TA or Petro Shopping Centers named after truckers to 28.