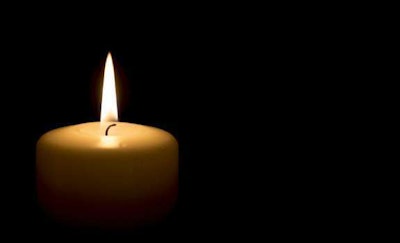 The founder and namesake of a prominent Alabama trucking company has died.
Roy E. Garrison, who founded R.E. Garrison Trucking in 1958, died, Wednesday, Aug. 8. He was 96.
The company announced Mr. Garrison's passing on its Facebook page, saying he founded the Vinemont, Alabama company "… on the principles of hard work, honesty, and fair play. He led the company with great success, forging such strong relationships with customers and drivers that when Wyles Griffith and Donovon Lovell purchased the company in 1996, they kept the company name the same as it had been since Mr. Garrison put signs on his first truck, some 30 years earlier.
"Wyles and Donovon paid tribute to Roy Garrison today by saying, 'We are deeply saddened by the passing of our friend, Roy Garrison. He exemplified the true entrepreneurial spirit. He was a visionary in the trucking industry and used hard work and dedication to succeed. Roy Garrison was incredibly proud of the company that bears his name and was always reminding us to put the drivers first and treat people right.'
"The employees and drivers of R.E. Garrison Trucking express our sympathies to his family, and we will be forever grateful for the legacy he has left us all."
Mr. Garrison was a World War II veteran, having served under Gen. George S. Patton.
Funeral details and further details were not available.