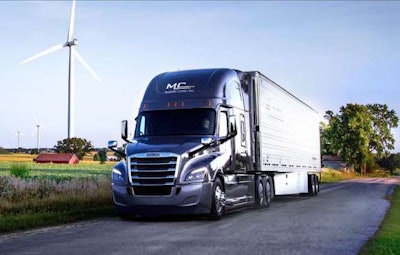 V&S Midwest Carriers, which is based in Kaukauna, Wisconsin recently was named a SmartWay High Performer by the federal Environmental Protection Agency. This award is given to companies that excel at reducing their carbon footprint.
Of the 590 refrigerated carriers in the country who partner with the EPA through SmartWay, V&S is in the top 6 percent among companies working to meet the challenges of sustainable goods transportation.
"Being named a SmartWay High Performer again is a tremendous source of pride for V&S Midwest Carriers," said Eric Van Handel, company president. "It takes collaboration between drivers, managers, and customer support to make something like this possible."
To determine which carriers qualify as High Performers, the EPA collects annual efficiency and air quality performance data like mileage, fuel usage, and average hauling weight from SmartWay partners. It analyzes the data and arranges it into five performance ranges, and High Performers fall into the top performance range category.
Fewer than 10 percent of all SmartWay carriers operate fleets efficient enough to make the SmartWay High Performer list for carbon emissions.