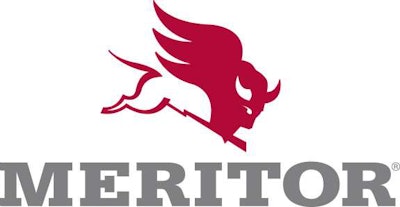 Meritor, a supplier of drivetrain, mobility, braking and aftermarket solutions for commercial vehicles, has donated $10,000 to Hurricane Florence relief efforts in North Carolina.
Meritor made the donation to Team Rubicon, a disaster response organization helping in North Carolina after the hurricane. Team Rubicon began sending volunteers to North Carolina Sept. 18 to conduct damage assessments, provide home cleaning services, sawyer operations, and debris removal assistance for residents.
"Our contribution will support Team Rubicon's highly experienced volunteers spearheaded by people who learned their quick-response skills in the military," said Krista Sohm, vice president of marketing & communications for Meritor. "We hope these efforts will help affected residents recover from the devastating storm."
About 70 percent of Team Rubicon's volunteers are veterans.