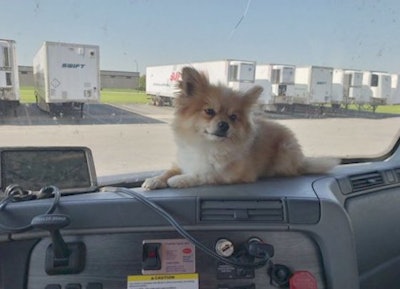 A Wisconsin truck driver hauling a Hurricane Michael relief load is searching for his canine companion after the dog jumped out of the cab. Now the driver's family is offering a $2,500 reward for the dog's return, reports Fox 6 Now.
Captain, a teacup Pomeranian, jumped out of the rig while it was stopped along I-41 near Allenton, Wisconsin. The incident happened Oct. 12 around 2 p.m. local time. Captain was not wearing a collar but he is microchipped, the family says.
The family's search for their missing pup has caught the attention of news outlets in several surrounding states. The family hopes that Captain was picked up by another motorist. Anyone with information on Captain's whereabouts is encouraged to contact 920-810-3645 or 920-538-4237.