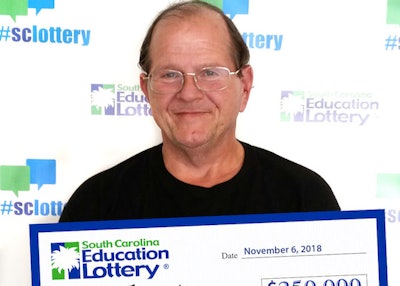 South Carolina truck driver Robert Miller stopped at a truck stop to grab some grub and walked out with a winning lottery ticket. Miller won $250,000 on a lottery ticket he purchased at the Enmarket on Highway 15 North in Harleyville, South Carolina.
Miller says he called his wife immediately when he found out he'd won. The couple plans to use the money to pay off their debts and buy a home.
"Our dreams have come true," Miller said.