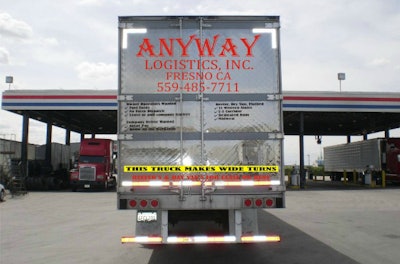 A small trucking company from Fresno, California now owns the fabled Boondocks Truck Stop in Williams, Iowa.
Anyway Logistics, Inc. bought the property for $500,000 at an auction Wednesday. They reportedly outbid interested parties from three states. It will be the company's first truck stop.
"I do believe everybody was worried that the Boondocks would be gone. But the legend lives on," David Whitaker of Whitaker Marketing Group told the Des Moines Register. Whitaker conducted the auction.
"Our plan is to reopen it and do the same thing they were doing before," said David Bhillon, Anyway president. "We will just clean up the property and bring it up to date."
According to its website, Anyway operates a fleet of 24 trucks and provides dry van and reefer services.