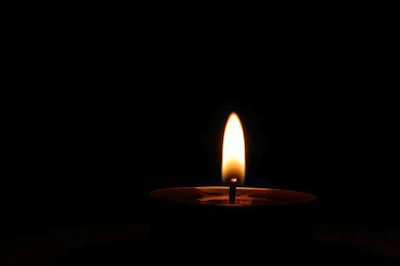 A man who oversaw the expansion of his family's trucking business and who was deeply involved with the Truckload Carriers Association died earlier this week.
William H. "Big Bill" Reed Jr., who took over Skyline Transportation when his father William H. Reed Sr. retired, died Tuesday, Dec. 18, He was 71.
The Knoxville, Tennessee-based company is now run by Mr. Reed Jr.'s sons Jeff Reed and Bill Reed III.
A post on Click Funeral Home's website said:
It is with deep sorrow the Reed family shares news of the passing of William H. Reed Jr., CEO of Skyline Transportation, Inc. in Knoxville, TN. Our family is heartbroken to say the least as we come to grips with this sudden loss, but the overwhelming outpouring of love, support, memories, stories, and jokes illustrate how many lives he's touched and has provided tremendous healing these past two days.
Dad was a man who loved people, loved having fun, and lived life to the fullest every day. He loved being around his family more than anything and Christmas is definitely the most precious time of all. The last thing he would want is for anyone to miss any opportunity to be with their loved ones during this time of year.
Mr. Reed was active in the Truckload Carriers Association, which Wednesday issued the following statement:
It is with a heavy heart that we write to you this morning. One of the industry's great people, Bill Reed, Jr., passed away on Tuesday.
Bill was a pillar of the trucking industry; a kind-hearted, respected professional with a wealth of knowledge. He was not only a colleague but a friend.
TCA was very fortunate to have Bill serve as our Vice Chair to American Trucking Associations, as well as on our Board of Directors, Executive Committee, and numerous policy committees.
During this difficult time, we hope you will keep the Reed family in your thoughts and prayers.
Burial will be Saturday, Dec. 22 at 2 p.m. at the Union Cumberland Cemetery, 12434 Union Road, Farragut, Tennessee.
There will be a memorial for Mr. Reed the afternoon of Saturday, Jan. 5, in Knoxville. The time and location for this service have yet to be finalized.
In lieu of flowers, the family requests donations be made in Mr. Reed's memory to:
The Tennessee Trucking Foundation
East Tennessee Children's Hospital