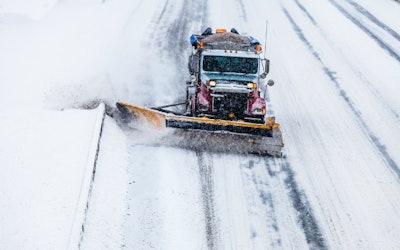 It's said that if March comes in like a lion, it goes out like a lamb.
Well, it seems as though 2018 is going out like a lion for a portion of the Upper Plains and Rockies, and 2019 is coming in like a dangerously cold and windy lion. All of this means potentially difficult driving if you're trucking through the Dakotas, Wyoming, Montana, and Colorado this weekend and on into New Years Day.
Accuweather says a strong winter storm will drop into the Northwest with rain in some places, snow in the mountains and powerful winds this weekend. Then, that gives way to some of the coldest temperatures of the winter.
The weather service has a warning for truckers:
"Winds can gust between 60 and 80 mph around Great Falls and Cut Bank, Montana, on Saturday. Such winds can cause damage and sporadic power outages. Dangerous crosswinds threaten to overturn high-profile vehicles, including those planning to travel on Interstate 15."
Arctic air will deliver wind chills in the range of -10 to -40 degrees, according to Accuweather, so now's the time to ensure you have extra clothes and other emergency provisions in case your forward progress stops on a snowbound interstate.
Meanwhile, the Southwest recovers from snow that closed some stretches of several interstates and the South and Southeast grapple with the latest round of rain — as much as 10 inches in some places — and flooding.