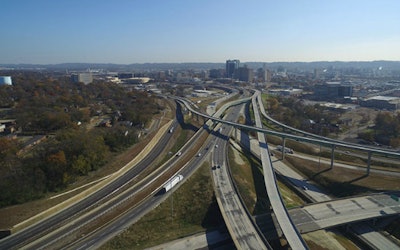 The Alabama Department of Transportation has announced that major construction on Interstate-59/20 in Birmingham will begin Monday, Jan. 21, closing a stretch of the highway for 14 months while bridges are demolished and rebuilt.
ALDOT is suggesting I-459 as the primary detour during the closure. ALDOT is maintaining a website on the bridge closure with updates and detour information, including downloadable maps. The department has also created a Facebook page and Twitter account where it will post updates.
Ramp closures have already begun and are scheduled to continue until the formal closure. The ramp closures and interstate closure are subject to weather conditions.