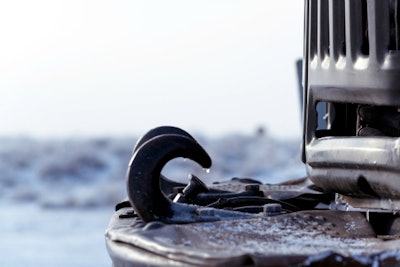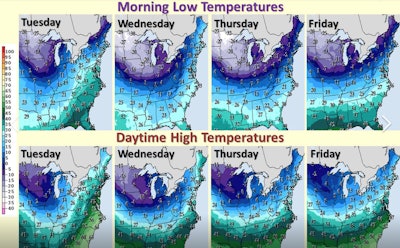 If you own ice skates, get them sharpened. If not, you may wish to go shopping, because the forecast for next week is for severe cold in the Midwest and Northeast along with snow and rain meaning tricky truck travel on some of Interstate 95.
"The major cities in the Northeast's I-95 corridor can go from rain to a couple inches of snow and a skating rink by Wednesday morning," said AccuWeather's Chief Video Meteorologist Bernie Rayno.
Starting early next week, the dreaded polar vortex is expected to push south from the Arctic and deliver severe what could be the coldest temperatures of the winter and snow from the Northern Plains to the East Coast. Combined, it's expected to cause travel problems, power outages, and possible school and business closings for some 67 million people.
AccuWeather also warns that the cold air could push as far south as the Florida panhandle by midweek and push temperatures from 10 to 20 degrees below normal.