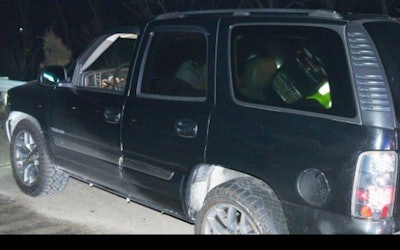 Truckers may have critical information to solve a homicide that occurred Monday evening on I-81 North at mile marker 75.4, in West Hanover Township in Dauphin County, Pennsylvania.
Pennsylvania State Police continue to investigate the death of 46-year-old Tyrone M. Shaw of Roselle Park, New Jersey.
A trooper discovered a 2004 black GMC Yukon on the side of the interstate with its lights and hazard lights activated with a flat rear tire at about 11:13 p.m. Monday. Upon further investigation, the trooper found Shaw lying dead between the guide rail and his vehicle with a gunshot wound to his head.
Trooper Brent Miller asks truckers passing through during that time, to send their onboard video recording or dashcam footage of the location. The recording may have captured vital information that may help solve the crime.
"We hope that a trucker saw something or footage from an onboard recorder captured information pertinent to the crime," said Miller.
Anyone with information about the victim or if they saw the victim's vehicle is asked to contact the Pennsylvania State Police in Harrisburg at 717-671-7500. A cash reward is available through Crime Stoppers.
Here's the date and location information:
Feb. 4 between 6 p.m. and 11 :15 p.m.
GPS Coordinates: Latitude 40.343439 Longitude -76.7438832
The Troop H Major Case Team continues to investigate along with the Dauphin County District Attorney's Office and the Dauphin County Coroner's Office.