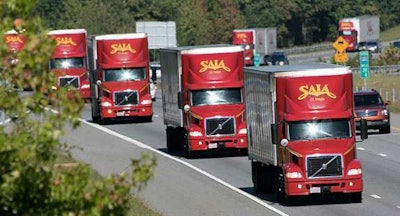 Saia LTL Freight has relocated its Mount Joy, Pennsylvania terminal to a larger, 40-acre location in Carlisle. The new Carlisle terminal has 136 doors, expandable to 255.
"The additional capacity this new facility provides will enable us to meet ongoing customer demand in the Northeast market and is particularly critical to capacity needed to continue our expansion there," said Executive Vice President of Operations Paul Peck. "We are continuously investing in infrastructure ahead of our growth to provide shippers with best-in-class service in these targeted new markets for Saia."
Headquartered in Johns Creek, Georgia, Saia operates 156 terminals around the country.