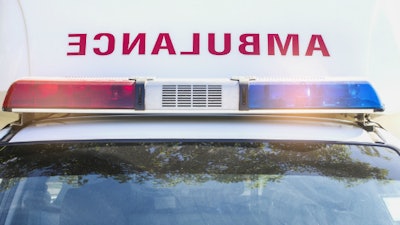 A New Jersey man who figured he'd save a few extra steps by crawling under instead of walking around a parked tractor-trailer was injured when the truck started moving.
Police in Edison, New Jersey say an unidentified 30-year-old Princeton man was walking with a friend Tuesday, Feb. 5, at about 9:30 p.m. He decided to crawl under the tractor-trailer that had stopped at a filling station to refuel. While he was under the truck, the driver started driving away. The pedestrian was struck by the rear wheels and dragged about 10 feet, according to nj.com.
The trucker was unaware the pedestrian had been struck, and drove off on Route 1. Police eventually located him, and he returned to assist with the investigation.
The injured pedestrian was taken to Robert Wood Johnson University Hospital in New Brunswick, where he was reported in critical condition.