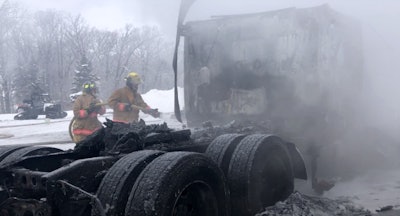 A trucking company's facilities in northwest Minnesota were heavily damaged by fire over the weekend.
Media reports say a fire broke out at about 4 a.m. Saturday, March 2 at Baer Trucking, which is located between Lake Park and Audubon in the Detroit Lakes region of the state. It appears a building and several trucks were destroyed.
Investigation into the fire, to which six departments responded, continues.