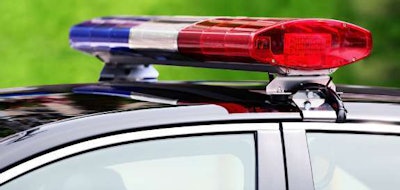 A truck driver is facing criminal charges after authorities allegedly found about 40 pounds of methamphetamine in his truck during a traffic stop in Eloy, Arizona late last month.
An Arizona Department of Public Safety officer stopped the commercial vehicle driven by Juan Felix-Sotelo Feb. 21 for speeding through a construction zone on Interstate 10. The driver exited at Sunland Gin Road and stopped at the Petro Truck Stop.
The officer was given consent to search the truck and found an ice chest containing 39 bundles of crystal meth.
Juan Felix-Sotelo, 30, was charged with possessing and transporting dangerous drugs, a Class 2 felony. He and a passenger, Raymundo Felix, were arrested and taken to the Pinal County jail.
Eloy is located between Phoenix and Tucson.