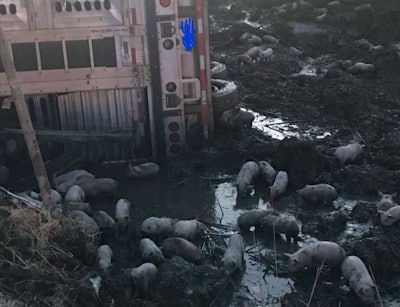 Illinois State Police say they are helping corral some 3,000 piglets that spilled onto Interstate 70 this morning between the Casey and Greenup in the eastern portion of the state.
There are few other details available other than that no injuries were reported and the crash occurred near mile marker 127.
Here is the Facebook post from the troopers at the District 12 Post in Effingham. Note some of the almost 250 comments.