Few are the times when anyone can boast of hearing a member of the president's cabinet speak and listen to not one but two country acts in concert on the same day. Both for free.
Headlining Friday at the Mid-America Trucking Show is Secretary of Transportation Elaine Chao. She appears at 1 p.m. and is expected to deliver an update on safety, infrastructure, truck parking, and reducing trucking regulations. She is the first transportation secretary to appear at MATS since Norman Mineta during the George W. Bush administration.
On a lighter note, country singer-songwriter Michael Ray and country trio Runaway June perform in this year's free concert sponsored by Mobil Delvac. The concert is in the Exposition Center's Freedom Hall Friday. Doors open at 6:30 p.m. and the concert begins at 7 p.m. Attendees must pick up a complimentary ticket at the Mobil Delvac Booth #18160 in the North Wing during show hours.
And, if you come to MATS for the seminars, tomorrow's schedule includes:
10 a.m. Inside the Mind of a Shipper: What Shippers are Doing to Help Trucking Companies
11:15 a.m. FMCSA Session: Assisted Technologies for Drivers
12:30 p.m. How to Increase Profitability in a Heavy Duty Repair Shop
1:45 p.m. How Untreated Driver Health Conditions Cost Drivers and the Industry Billions of Dollars Each Year
3 p.m. Owner-Operators: Pathway to Independence-Step by Step to Becoming Independent
4:15 p.m. 3 Easy Ways to Pull Ahead of Your Competition
Seminars are held in Room B-104 in the South Wing Lobby.
Doors open at 10 a.m. and the show runs to 6 p.m.
Here's a look at the show from yesterday's opening: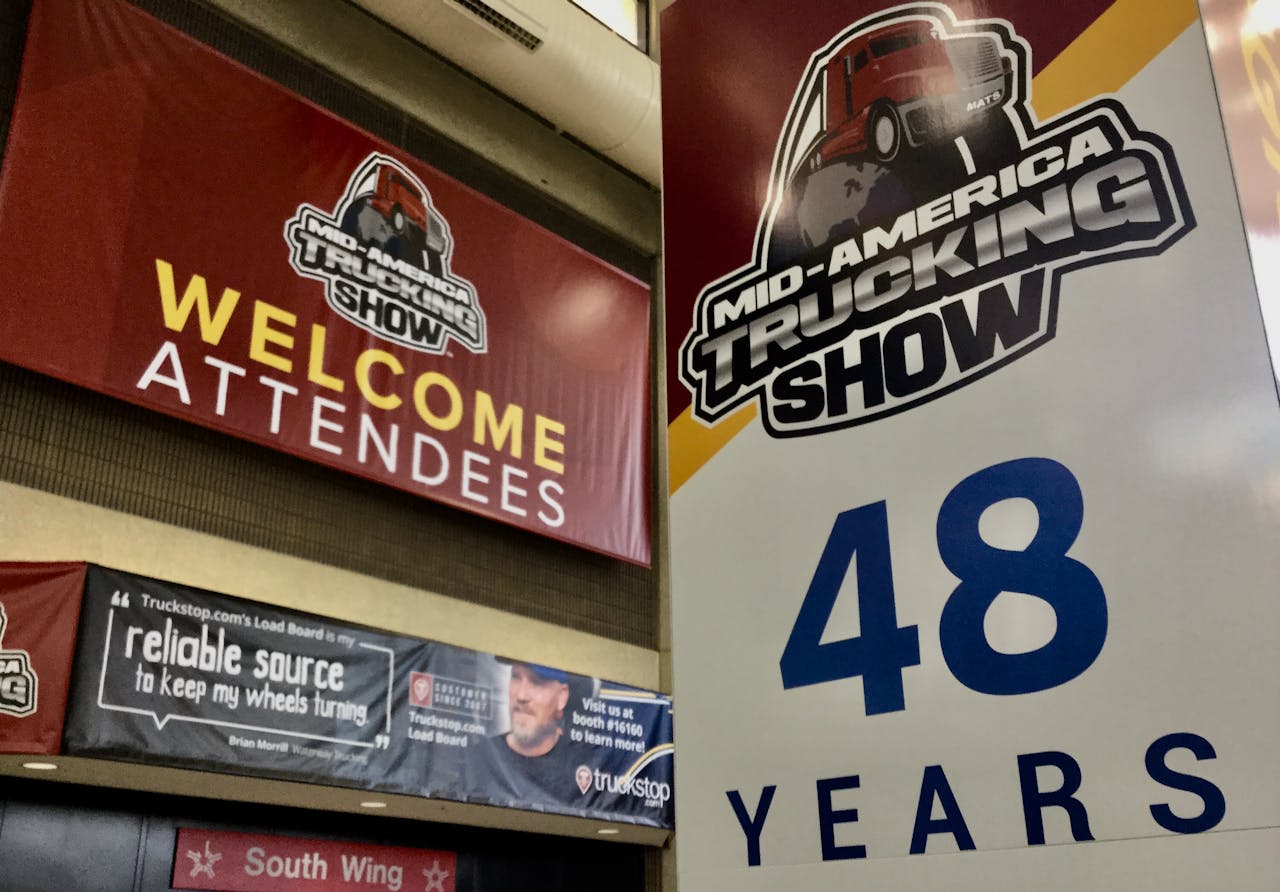 The Mid-America Trucking Show opened Thursday for the 48th time.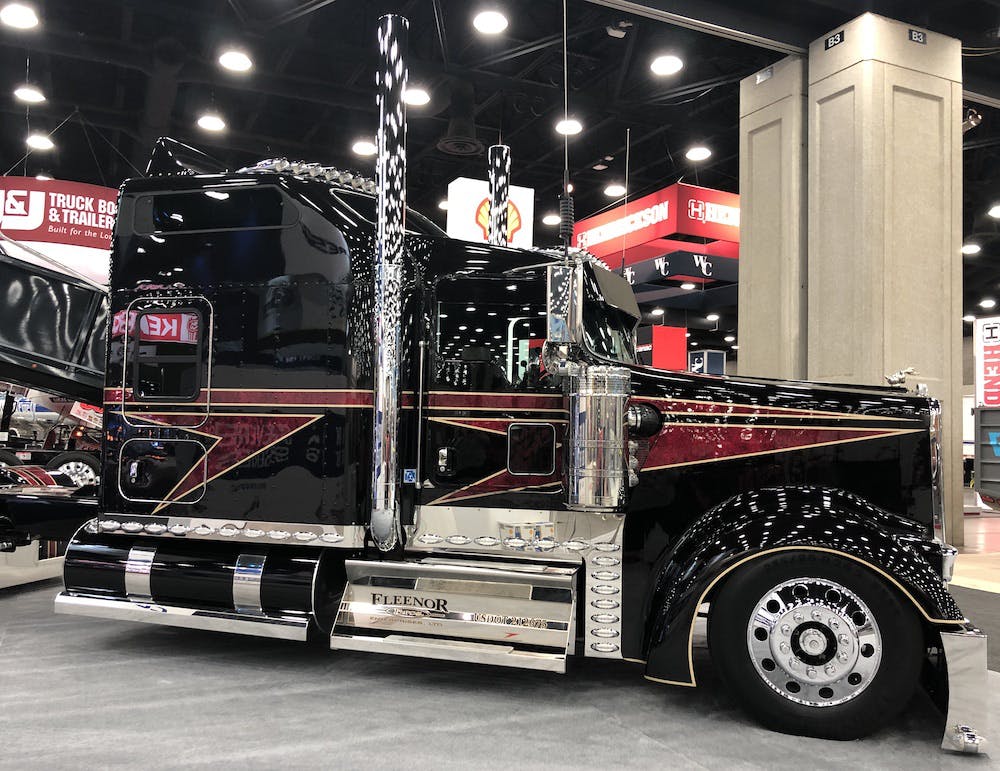 This 2008 Kenworth is on the MATS show floor courtesy of Fleenor Bros. The truck is dubbed "Ace in the Hole."
Country artist Jayne Denham speaks with MATS attendees during an appearance at the Red Eye Radio booth.
This Kenworth T680 "Everyday Heroes" truck will be auctioned off later this year to benefit Truckers Against Trafficking. It is currently on display in the MATS lobby.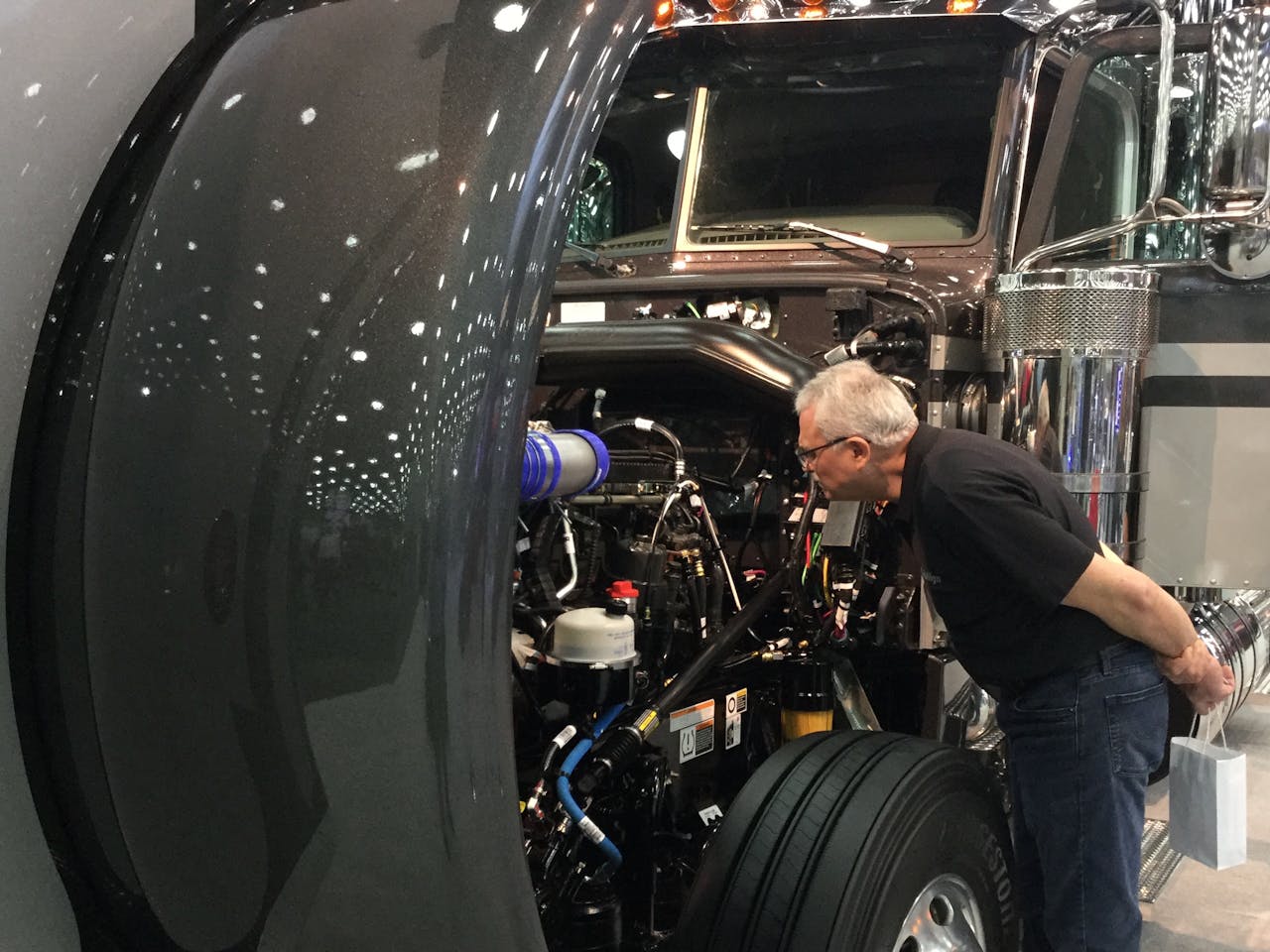 MATS is an opportunity to get a close look at trucks and other equipment.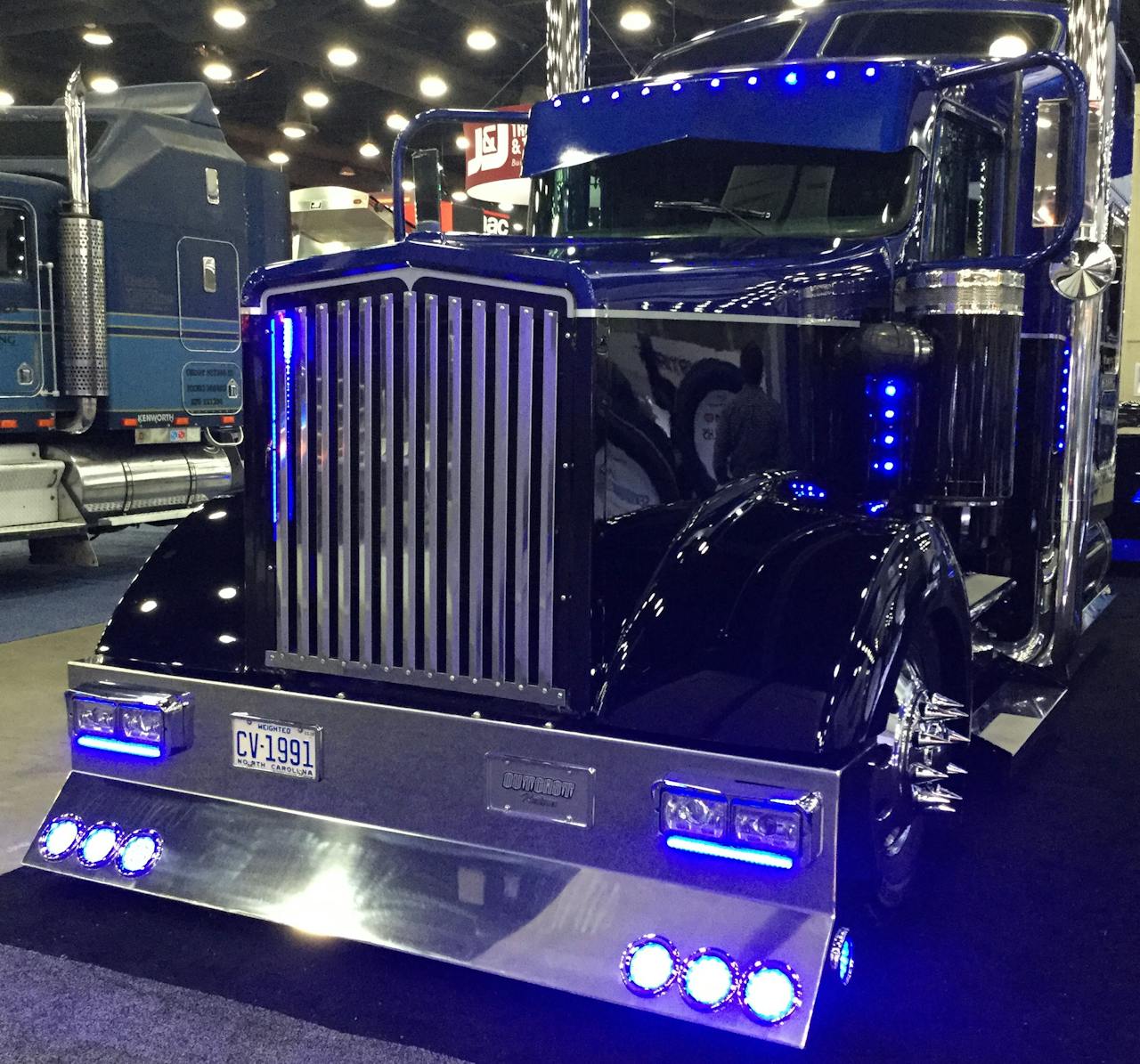 Trucks on display range from modest to exotic.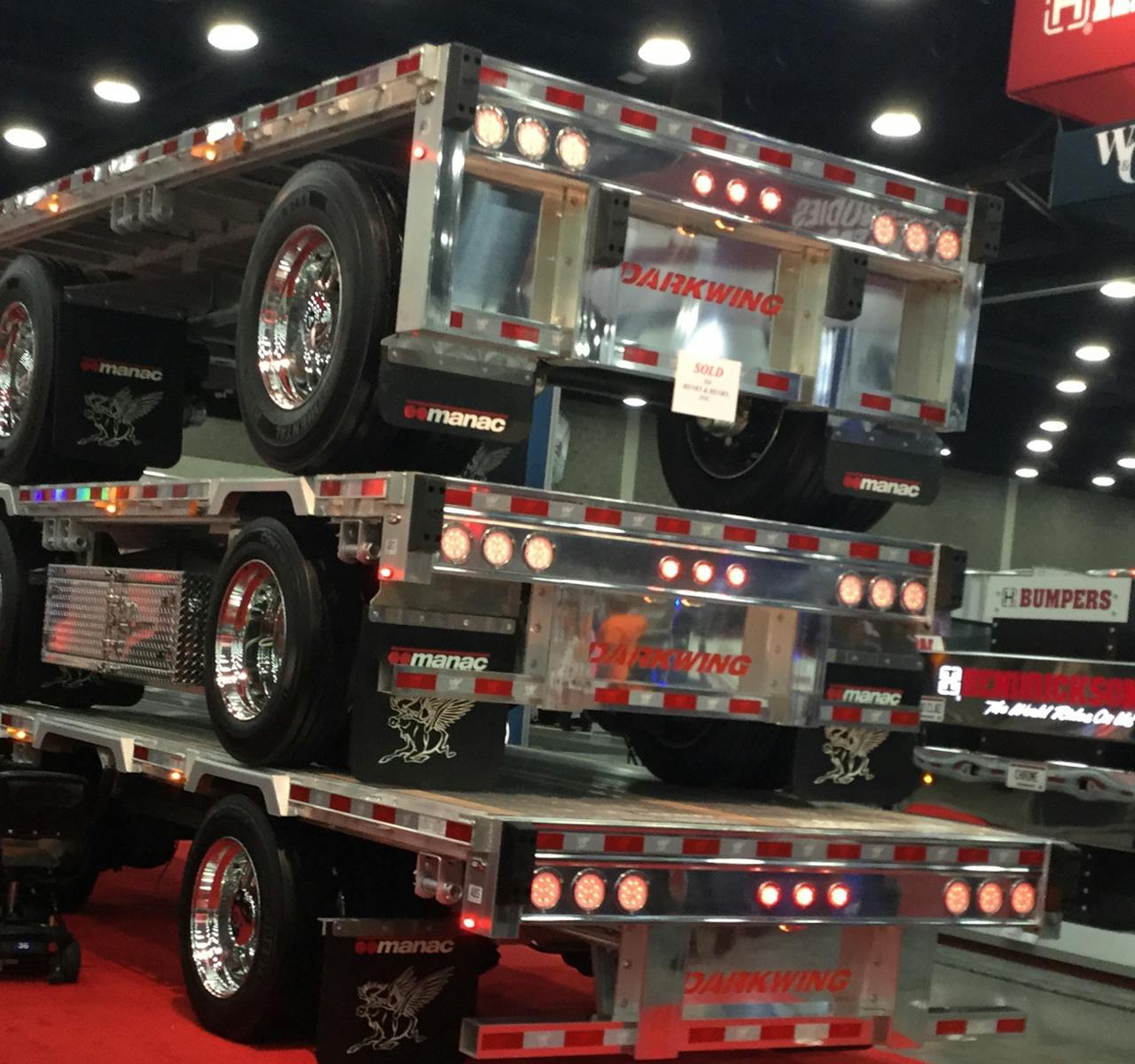 A trio of trailers at the Manac booth.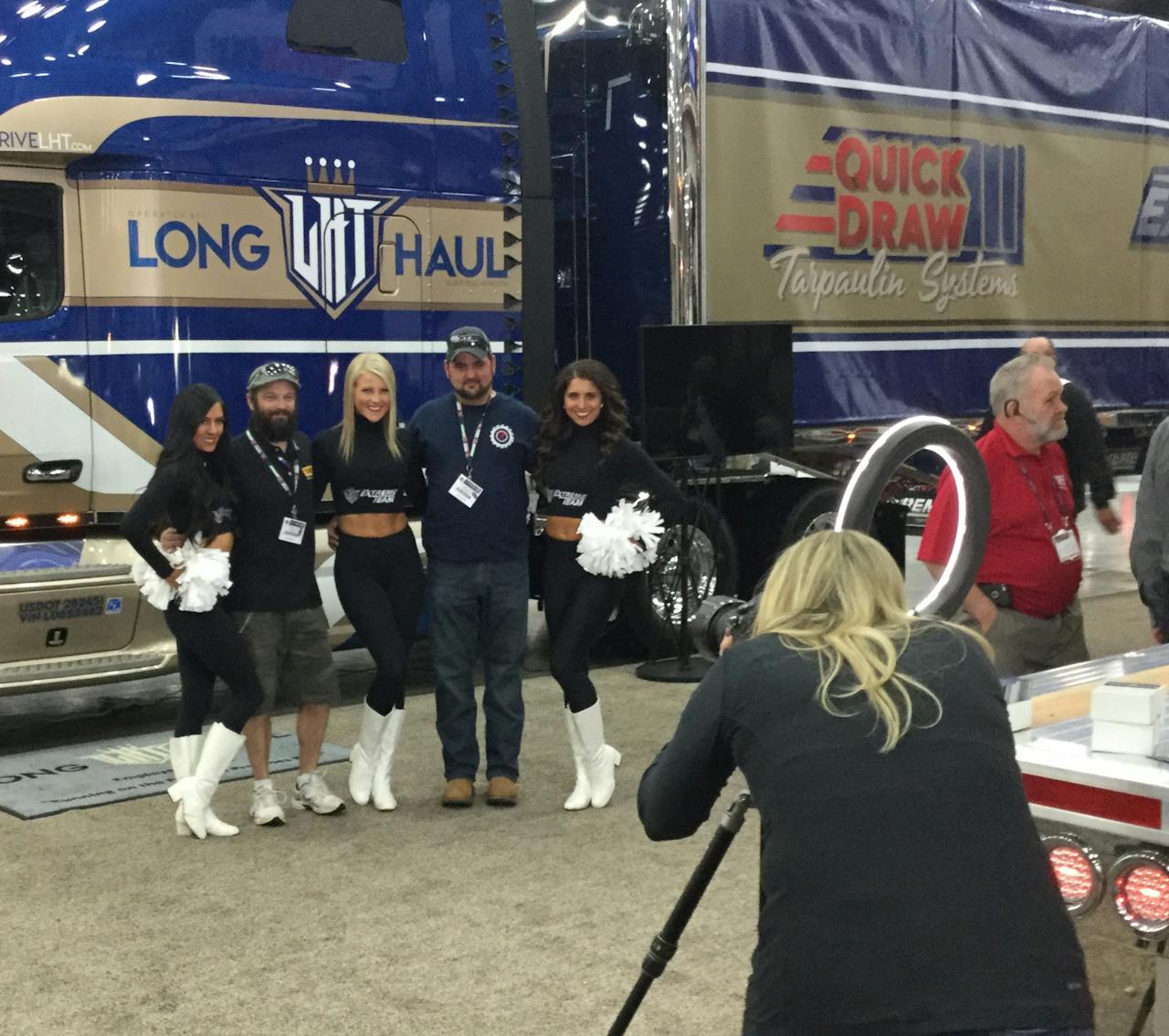 Making new friends at MATS.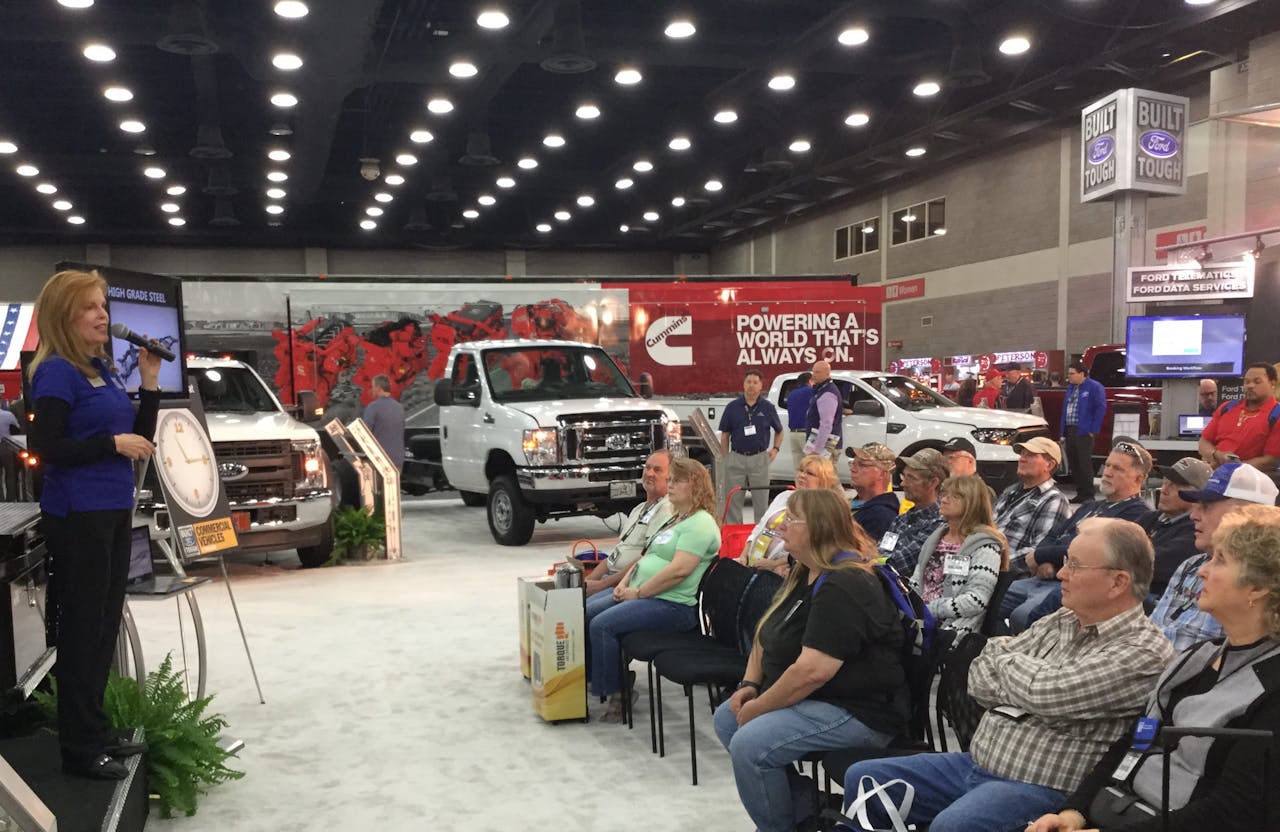 An interested audience learns more about the trucks at the Ford Commercial Truck booth.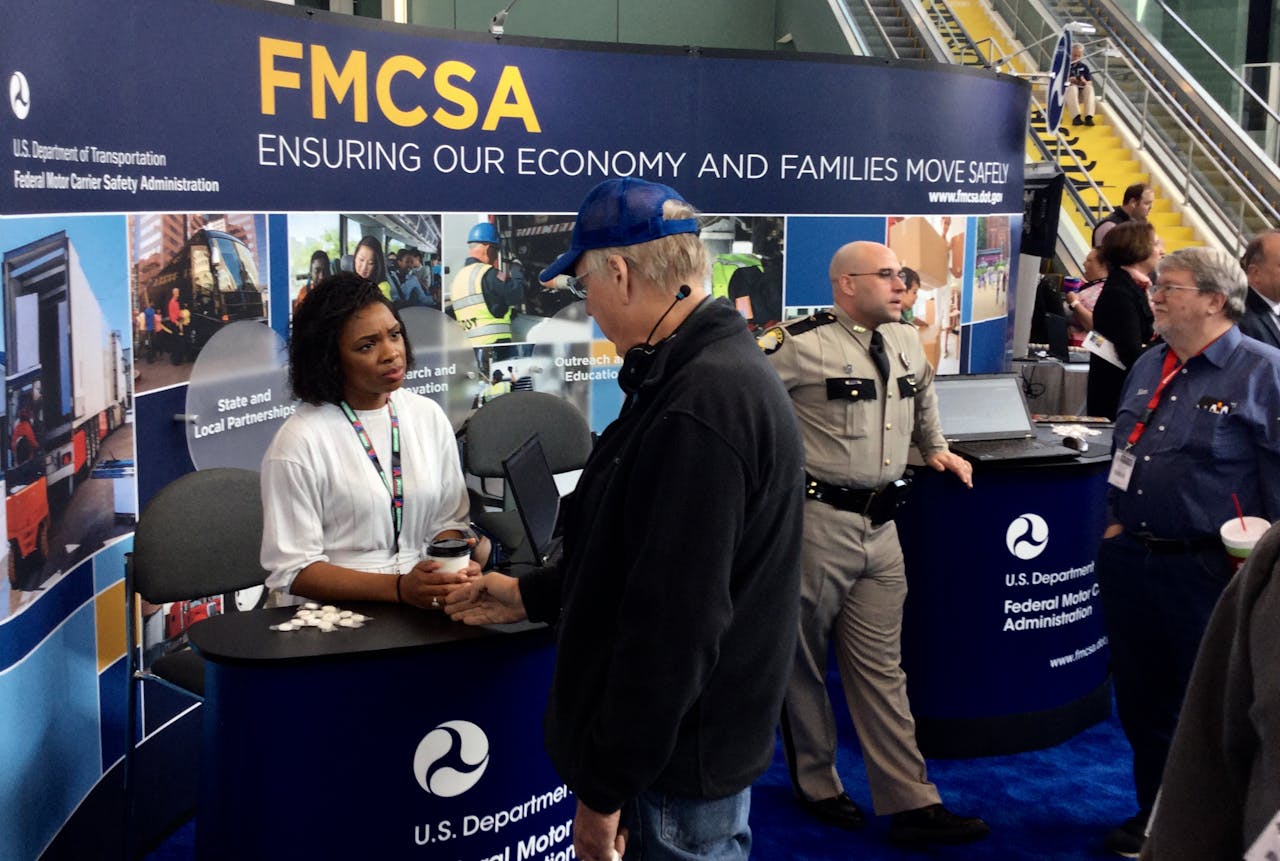 The Federal Motor Carrier Safety Administration booth welcomed a steady stream of people with questions.
Barry Fowler, president of Taxation Solutions, Inc. chats with Marcia Campbell of WSM radio.
Gretchen Wilson stands for a picture with MATS attendee Judy Grant during a meet-and-greet event at the Red Eye Radio booth. Left to right: Jessie G, Bridgette Tatum, Judy Grant, and Gretchen Wilson. Grant is from LaFollette, Tennessee.