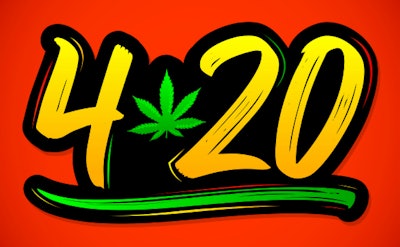 At week's end, police in six states will collaborate on an enforcement effort aimed at impaired — both by alcohol and drugs — drivers, and their choice of dates is no coincidence.
Police in Kansas, Iowa, Nebraska Arkansas, Missouri, and Oklahoma will focus on impaired drivers Friday, April 19 and Saturday, April 20. The crackdown takes place at this particular time because April 20 — 4/20 — is an unofficial holiday of sorts for many who smoke marijuana.
A statement from law enforcement officers involved in the effort said they "will be extra-vigilant when patrolling around city, state and federal highways. Deaths and injuries continue to increase from both alcohol and drug-impaired drivers. Regardless whether a drug is legal or illegal it's a serious crime to drive while impaired by any drug."
Police agencies say all available officers trained in drug recognition and impaired driving will be out in force. Officers will issue citations to any individual who violates traffic laws. If a suspected violator refuses to submit to a blood test, a search warrant may be obtained to test the individual's blood.
While marijuana — both for recreational and medical use — has been legalized in some states, it remains illegal for drivers of commercial vehicles to use it.
The history of 4/20 being synonymous with smoking marijuana is traced to a group of California high school students who met at 4:20 p.m. most days to smoke in the early 1970s.