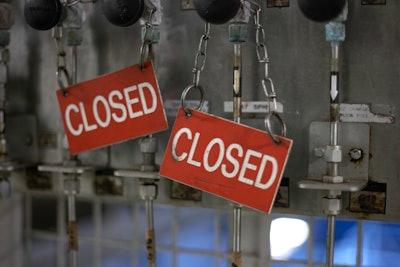 Offers of employment and other assistance continue to be made to drivers who lost jobs late last week when Falcon Transport abruptly ceased operations. At the same time, more details about the demise of the Youngstown, Ohio-based carrier have emerged.
The Ohio Trucking Association is helping displaced Falcon workers connect with potential employees. In a Facebook post Monday, the association wrote: "After the Saturday, April 27 closure of the Youngstown-based trucking operation Falcon Transport Company, Ohio Trucking Association members began asking the association how they could help those drivers previously employed by Falcon Transport."
The association posted an online form former Falcon drivers could complete. The OTA said driver details would be made available to 815 organizations that have access to its Private Info Hub. The form will be live until May 14.
Writing for our sister publication Commercial Carrier Journal, Senior Editor James Jaillet reports that Falcon's sudden closing was not, as reported by many, just the result of General Motors closing its nearby Lordstown assembly plant. In fact, the 700-truck carrier had significant financial problems, according to an employee Jaillet interviewed. He also reports a lawsuit by displaced employees is possible.
Jaillet writes of his interview with Andy Straley, Falcon's executive director of safety, compliance, and risk:
"He (Straley) said he'd noticed recently the company had hundreds of thousands of dollars, if not millions, in unpaid invoices from brokers. He also said the company hadn't been paying insurance premiums for its leased owner-operators and contractors, despite having taken money from those drivers' weekly settlements for insurance payments.
"Those insurance policies were canceled in March, he said, meaning the drivers under that policy had been operating without insurance since.