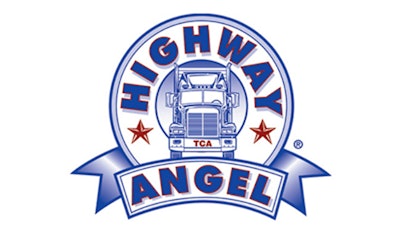 Melton Truck Lines driver Michael Morgan, of San Angelo, Texas, comforted two motorists following a crash and is now being recognized as a Highway Angel by the Truckload Carriers Association.
The crash occurred Feb. 12 on Highway 295. Morgan was on his way to Camden, New Jersey, trying to get out of a bad snow storm that had caused the roads to become slick. Morgan was driving about 45 miles per hour in the right lane when an SUV just ahead on his left lost control and spun out, hitting a tree. Morgan was able to avoid hitting the SUV and pulled his truck to the shoulder before going to check on the SUV's occupants. The vehicle had received extensive damage but both men inside didn't appear to be injured.
Morgan stayed with the men and kept them talking to try to distract them until state troopers arrived.
"I was raised in a small community where everyone takes care of everyone," Morgan said. "You have to have compassion for others. It's the right thing to do, otherwise, we're not doing what we're supposed to in life."
TCA presented Morgan with a Highway Angel certificate, patch, lapel pin and truck decals.