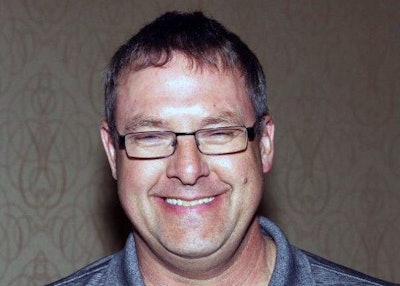 South Dakota truck drivers gathered at the Southeast Technical Institute in Sioux Falls May 18 to test their skills as part of the South Dakota Truck Driving Championship. FedEx Freight driver Troy Swenson was named the grand champion and also won first place in the 4-Axle class.
Last year's grand champion Wade Wagemann won first place in this year's 5-Axle class.
The class winners will advance to the national championship in Pittsburgh, Pennsylvania, Aug. 14-17.
The winners were:
Grand Champion: Troy Swenson, FedEx Freight
3-Axle: Mike Whitehead, FedEx Freight
4-Axle: Troy Swenson, FedEx Freight
5-Axle: Wade Wagemann, YRC Freight
Flatbed: Jeremy Senger, FedEx Freight
Tanker: Greg Keller, A&A Express Inc.
Straight Truck: Nan Harguth, Cliff Viessman Inc.
Sleeper Berth: Dan Cameron, K&J Trucking Inc.
Twin Trailers: Marty Ellis, A&A Express Inc.