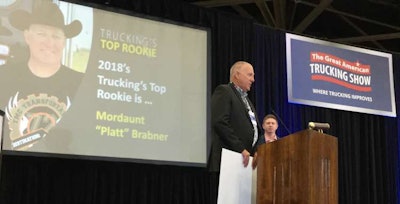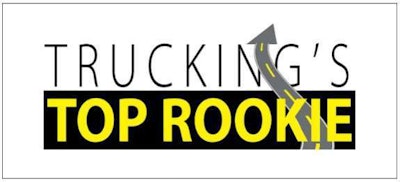 The deadline to enter the 2019 Mike O'Connell Trucking's Top Rookie Award contest has been extended.
Nominations will be accepted until midnight Central Time Monday, July 1.
Some folks have encountered technical problems when submitting their entries online, so the deadline has been extended to ensure all nominations are received.
Truckers News is looking for the best driver who has been behind the wheel for no more than a year. The winner receives $10,000 and a package of prizes. Nine other finalists will each receive $1,000 and prizes packages as well.
The winner will be announced Friday, Aug. 23 at The Great American Trucking Show at the Kay Bailey Hutchison Convention Center in Dallas.
Nominate a driver for the 2019 Mike O'Connell Trucking's Top Rookie Award.
Partnering with Truckers News in the search for Trucking's Top Rookie are the three national organizations overseeing truck driver training:
Commercial Vehicle Training Association
National Association Of Publicly Funded Truck Driving Schools
Professional Truck Driver Institute
Recognizing the top rookie driver was the idea of the late Mike O'Connell, who was formerly the executive director of the Commercial Vehicle Training Association. He believed that honoring a top rookie driver helped show new drivers they are appreciated by the trucking industry.
Nominate a top rookie driver here.