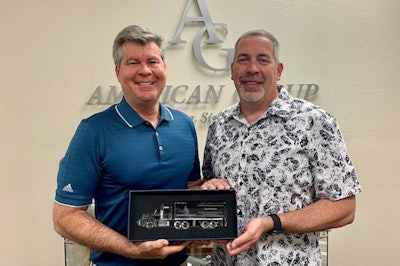 Ohio's Dayton Freight was recently recognized with two awards.
American Group, a third party logistics provider in Arizona, presented Dayton Freight with its 2018 Midwest Regional Carrier of the Year award. The award recognizes a carrier based on customer service, claims ratio, on-time service, invoice accuracy and ease of doing business.
Dayton Freight, which is based in Dayton, Ohio, also received Barnes & Noble's 2019 Best LTL service award which acknowledges a carrier for on-time service, claims ratio and sales support.
Dayton Freight operates some 1,530 trucks and 3,800 trailers, and has 56 servuice centers.