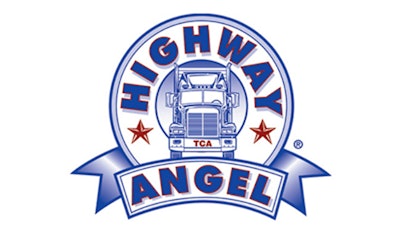 ABF Freight Systems, Inc. driver Joseph Wilbur of Fort Smith, Arkansas, is being recognized by the Truckload Carriers Association as a Highway Angel for assisting at the scene of an accident caused by a wrong-way driver.
Wilbur, who is usually a utility driver but was filling in for someone that night, had left New Haven, Connecticut on I-95 northbound around 3 a.m. when he saw a wrong-way driver in the left lane driving north, against traffic. Wilbur called 911 and was connected to Connecticut State Police, and he kept pace with the wrong-way driver and reported mile markers and exits to the dispatcher.
Southbound drivers were trying to avoid a collision but Wilbur said the wrong-way driver never slowed down or swerved. The wrong-way driver plowed into another vehicle head-on, spinning it to the side and causing the wrong-way driver to roll multiple times before landing on its roof. Wilbur and a lone EMT who arrived on scene first pulled the then unconscious wrong-way driver out of his mangled vehicle. Wilbur stayed on scene until more first responders arrived and took over the scene.
TCA presented Wilbur with a Highway Angel certificate, patch, lapel pin, and truck decals.