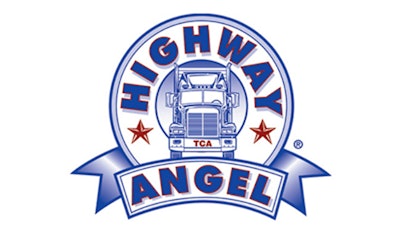 After acting quickly to avoid a major highway collision, ABF Freight driver Jim Kurent is being honored as a Highway Angel by the Truckload Carriers Association.
Kurent, from Burlington, Vermont, was driving down a two-lane highway on Jan. 19 when a Subaru driving the opposite direction crossed right in front of him. Kurent swerved to avoid hitting the car, which was going 50 mph. The Subaru bounced off the side of Kurent's truck and traveled to the other side of the road. Kurent was unharmed, though his truck had slid into the ditch.
Kurent climbed out of his cab and back up the highway, where he checked on the Subaru's driver. The Subaru's driver had been distracted by an audiobook and had not realized he'd crossed into oncoming traffic.
"I wouldn't say this was a heroic deed, but I was just alert and doing my job as I always do," Kurent said. "The driver of the car made the comment that my actions saved his life. I don't know about that. But if I wouldn't have been alert and swerved into the ditch, 50 miles an hour versus 50 miles an hour head-on would not have turned out as safe as it did."
TCA presented Kurent with a Highway Angel certificate, patch, lapel pin and truck decals.