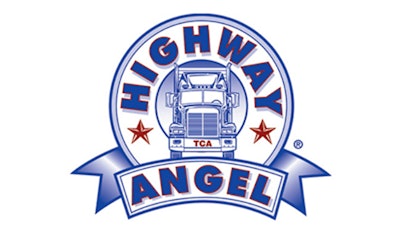 ABF Freight driver Terry Whittington is being honored as a Highway Angel by the Truckload Carriers Association for helping a trucker who was hit by a passing motorist while inspecting his vehicle.
Wittington was leaving Fontana, California, on Interstate 10 in June 2018 en route to his home terminal in Phoenix. He slowed down because he saw an accident up ahead and what looked like a tarp in the road. As he approached, he realized what he thought was a tarp was actually a person. Whittington pulled his truck over to the right shoulder and ran to the man, who was crying out for someone to help him get up. Whittington called 911.
The man was a Roehl Transport driver. He had pulled over to check his equipment and was struck by a U-haul vehicle pulling a car that had drifted toward the right shoulder. The Roehl Transport driver's legs were badly injured and he was in shock and had suffered significant blood loss. Whittington placed a jacket over the man and stayed with him, comforting him, until first responders arrived. Whittington learned later that the driver died in the ambulance while on the way to the hospital.
"It was horrible. I just wanted to sit there and cry," said Whittington, who had trouble sleeping after the accident. "I kept envisioning that poor man and how he was asking me to help him get up. All he did was pull over to check his equipment and now he's dead. People need to pay more attention when they're out there on the road."
TCA presented Whittington with a Highway Angel certificate, patch, lapel pin and truck decals.