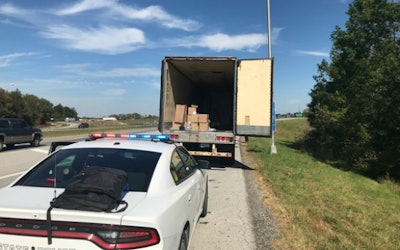 A Michigan trucker was arrested Wednesday, Sept. 18, and charged with several drug-related felonies after being stooped on Interstate 70.
Indiana State Troopers stopped a tractor-trailer driven by 52-year-old John Jay Jackson for a compliance check at about 3 p.m. on I-70 near State Route 39 in Hendricks County just west of Indianapolis. A search of the rig found about 100 kilograms (220 pounds) of cocaine and some 130 pounds of marijuana in four hidden compartments.
Jackson stands accused of:
dealing cocaine, Level II felony
possession of cocaine, Level III felony
dealing marijuana, Level V felony
possession of marijuana, Level V felony
Jackson was transported to the Hendricks County Jail.