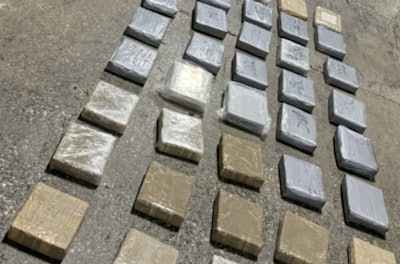 A routine traffic stop led to the arrest of two men on drug charges.
Indianapolis Metropolitan Police Department officers Sept. 8 arrested 57-year-old Gurindes Sing and 55-year-old Jagdev Sanda when a search of their tractor-trailer revealed they were in possession of $2.1 million in cocaine.
IMPD said the truck, bearing Ontario plates, committed a traffic violation and was stopped on Interstate 465 near the Kentucky Avenue exit.
Officers said they interviewed the driver and passenger and discovered the information they provided was inconsistent with the driver's logbook entries. A search of the truck uncovered 88 kilos of cocaine.