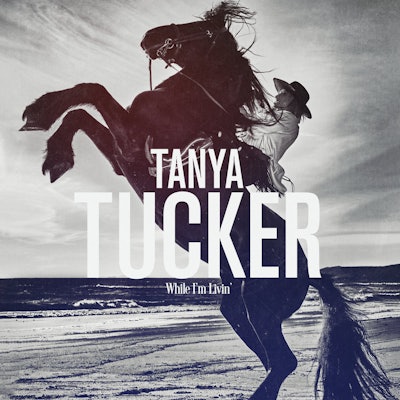 Back in 2005, Gretchen Wilson rocked the country music charts when she sang:
Hey I'm redneck woman
I ain't no high class broad
I'm just a product of my rasin'
And I say "hey y'all" and "Yee Haw"
And I keep my Christmas lights on my front porch all year long
And I know all the words to every Tanya Tucker song
So here's to all my sisters out there keeping it country
Let me get a big "Hell Yeah" from the redneck girls like me
Redneck women everywhere have some more lyrics to learn as Tanya Tucker has a new album out, and it's getting recognition even from folks who might take down their Christmas lights after the holiday passes.
While I'm Livin' is Tucker's first studio album in 10 years. Her last album was My Turn in 2009.
And, Tucker got some help from a couple of musical heavyweights. Shooter Jennings and Brandi Carlile joined Tucker on some songwriting duties. They also were producers of While I'm Livin', which Rolling Stone called "part legacy-bolstering roots project, part first-person confessional (that) shows a more sensitive side of the former country star."
If your driving takes you to New York City later this month, you can see Tucker Sept. 17 at the Bowery Ballroom.
Tucker's new album contains:
1. "Mustang Ridge"
2. "The Wheels of Laredo"
3. "I Don't Owe You Anything"
4. "The Day My Heart Goes Still"
5. "High Ridin' Heroes"
6. "The House That Built Me"
7. "Hard Luck"
8. "Rich"
9. "Seminole Wind Calling"
10. "Bring My Flowers Now"