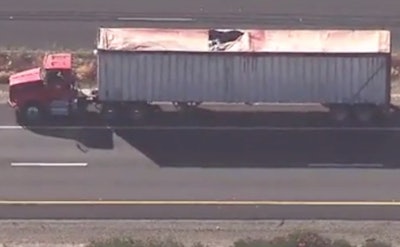 A 28-year-old woman parachutist died Thursday afternoon in a collision with a tractor-trailer on Highway 99 near Lodi, California's.
A report by KCRA television says the woman struck the trailer of the truck and fell to the side of the highway. She was part of a group of seven divers, and she and another person were apparently blown off course by high winds.
The accident happened about 2:15 p.m. on southbound Highway 99 near the Lodi Parachute Center in Acampo.
The California Highway Patrol continues to investigate, and offered no details on the truck or driver.