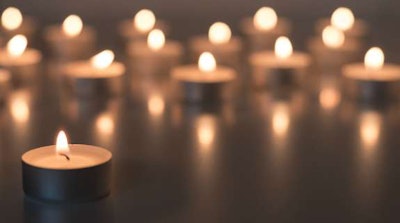 The founder of a Virginia trucking company died at his home last weekend.
James Ray Tharpe of Drakes Branch, Virginia, died in his home surrounded by loved ones Saturday, Oct. 5. He was 81 years old.
He started J. R. Tharpe Trucking Co. in 1971 and dedicated himself to the growth and success of the family business which still operates strong today, according to his obituary shared by the Browning-Duffer Funeral Home.
He is survived by his wife of 61 years, Ann Scott Tharpe; three children, Judy T. Forlines, Donna T. Crews, and Timothy Ray Tharpe (Lisa); a brother, Harold B. Tharpe (Margaret); seven grandchildren, five great-grandchildren, and many nieces and nephews.
His obituary said, "James was a very hard working man from a young age. In his earlier years, he drove a truck for Huss Trucking in Chase City, worked at Ponton Pallet Co., in Drakes Branch, and had several business endeavors including packaging and selling his own table meal."
Funeral services are at 2 p.m., Tuesday, Oct. 8, at Lebanon United Methodist Church, Drakes Branch, with interment to follow in the church cemetery.