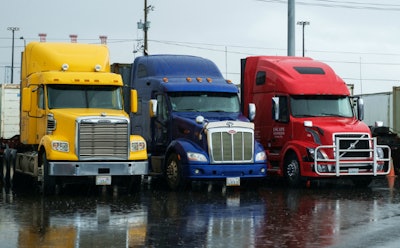 Truckers headed to or through the Northeast in the next couple of days need to be on the lookout for some major weather changes that are expected to deliver high winds, heavy rain, coastal flooding and disrupt travel and electrical service.
Accuweather is forecasting a major storm will blow in from western Canada and drench the Northeast Wednesday, Oct. 16, and Thursday, Oct. 17.
Rain is forecast for the eastern Great Lakes states and central Appalachians starting Wednesday, but not fall in significant amounts, according to Accuweather.
However, between 2 and 3 inches of rain is expected over New York and New Jersey before moving northward along the Atlantic coast and into New England. The heaviest rain is forecast, according to to Accuweather, for eastern New York, and most of New England except for the northern reaches of Maine, New Hampshire, and Vermont.
Some high winds are also expected as part of the storm. Accuweather says New York City can expect winds between 40 and 50 mph, while much of New England can expect slightly more powerful winds.