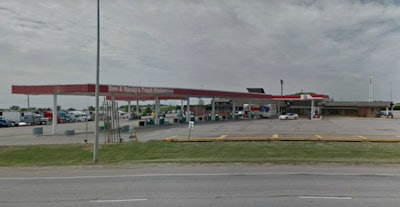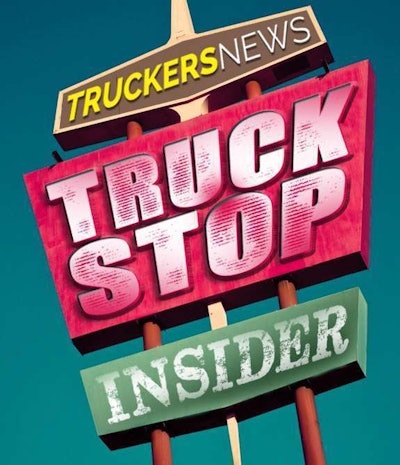 A major independent truck stop in Nebraska has closed its door after being in business for some 50 years.
Don and Randy Shoemaker's Truck Station and the nearby Cobbler Inn Motel both closed last week. Shoemaker's has been at Northwest 48th and West O streets just off Interstate 80 since 1969.
Don Shoemaker, who started the truck stop along with his brothers, died in April. His son Randy has been running it since then. Randy decided to retire recently.
The 23.5-acre property is for sale for $3.4 million.
The truck stop had a convenience store, truck service center for repairs, scale, electronic skill games, Sunshine Massage, and 10 acres of truck parking.
Don Shoemaker and brothers Harley and Roger bought the former Skelly Oil Co. truck stop in 1969 and renamed it. A family squabble in 2008 is said to have led to the construction of a new Shoemaker's Truck Station nearby.
Don and Randy continued to operate the original Shoemaker's, which they renamed Don and Randy Shoemaker's Truck Stop, as well as the motel.
Newest TA Express opens in South Dakota; includes 80 parking spots
TravelCenters of America Inc. opened a new TA Express in Summit, South Dakota.
Formerly a Coffee Cup Fuel Stop, the newly-rebranded TA Express is located on Interstate 29, Exit 207, at 45789 U.S. Highway 12. This is the third Coffee Cup to convert to a TA Express this year through a franchise agreement with Heinz, Inc.
Amenities at the newest TA Express include:
10 diesel lanes, all including DEF
6 fueling positions
80 truck parking spaces
3 private showers
CAT Scale
Travel store
Pizza Hut Express
Cinnabon
Caribou Coffee
Subway
Gaming room
Laundry room
Transflo scanning
TA Express Summit is the second TA location in South Dakota and grows the company's total nationwide network of travel centers to 261.
TA and Heinz Inc. signed an agreement in February to convert four Coffee Cup Fuel Stops to TA Express sites in 12 months. The first opened in April in Steele, North Dakota, a second opened in September in Hot Springs, South Dakota and the fourth is planned for early next year in Vermillion, South Dakota.
Heinz, Inc. also plans to build two new TA Express travel centers, in Rapid City and Sioux Falls, South Dakota in the coming years.
Giveaway celebrates Love's 500th store
Love's Travel Stops & Country Stores, the nation's industry-leading travel stop network, opened its 500th store last month in Edon, Ohio. To thank customers, the company is giving away My Love Rewards points and Love's gift cards.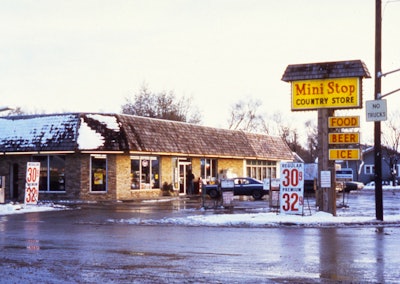 "When we opened our first store in Watonga, Oklahoma, in 1964, we just wanted to sell gas," said Tom Love, executive chairman and founder of Love's. "Now we have over 500 stores, 25,000 employees and five companies under the Love's umbrella and our vision is so much bigger. We wouldn't be where we are today without our loyal customers and this is just one small way to say thank you."
From Nov. 7 – 23, Love's is giving away 500 Love's gift cards to four-wheel customers and My Love Rewards points to 1,000 professional driver customers. Customers will be automatically entered for a chance to win with any in-store transaction and winners will randomly be selected. Some restrictions apply. For a complete set of rules, visit Loves.com.
PFJ donates $100,000 to veterans charity
Pilot Flying J recently donated $100,000 to the Call of Duty Endowment to help veterans transition to successful careers after the military.
"As a veteran-founded company, we have immense gratitude for our country's servicemen and women," said Ken Parent, president of Pilot Flying J. "In appreciation of our many veteran team members and guests, it is our privilege to support the Call of Duty Endowment to help veterans find great careers."
"The Call of Duty Endowment is grateful for this generous gift from Pilot Flying J and their commitment to the military community," said Dan Goldenberg, executive director of Call of Duty Endowment. "Every cent will be used to place veterans into high-quality jobs and we estimate it will result in the placement of more than 190 veterans. That represents security and a successful transition into civilian life for a company-sized group of veterans and their families."
In honor of Veterans Day, Pilot Flying J is also launching a new limited-edition stars and stripes design on its coffee cups for guests to join in showing their appreciation for all who served. NASCAR partner Michael Annett will join Pilot Flying J in honoring veterans with the debut of the stars and stripes design on his JR Motorsports No. 1 Pilot Flying J Chevrolet in November.
___
David Hollis is the editor of Truckers News and may be reached at [email protected]