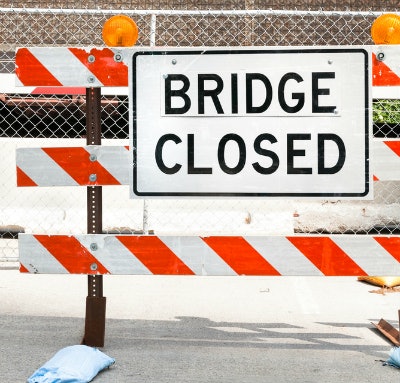 A five-mile stretch of Interstate 40 West in North Carolina will be closed for up to five days next week beginning Monday night.
The North Carolina Department Of Transportation says emergency work on a bridge over Jonathan Creek and White Oak Road is needed due to a recent rapid deterioration of the concrete surface. The interstate will be closed between mile markers 20 and 15 beginning at 6 p.m. Monday, Nov. 18.
Drivers planning to drive west on I-40 beyond the closure are encouraged to take exit 53B (I-240 West), go five miles to exit 4A (I-26 West) and follow that for 74 miles crossing into Tennessee. They should then take exit 8A for I-81 South and continue 57 miles to get back on I-40 near Dandridge, Tennessee. NCDOT says the detour from Asheville to Dandridge will take about 45 minutes longer than traveling from Asheville through the Pigeon River Gorge.