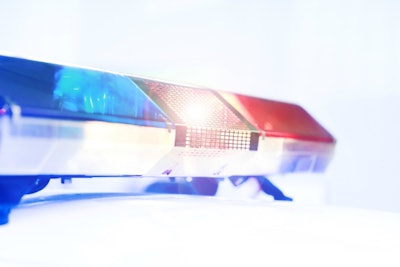 A veteran truck driver was the victim of a road rage incident Tuesday morning, Nov. 26, on Interstate 35 in Oklahoma.
Alcie Boyd was punched in the back of the head while walking away from a confrontation with a driver of an SUV who would not let the trucker merge onto the highway. Oklahoma City Police told KFOR-TV the driver of the SUV got back in his vehicle and drove off, leaving a bloodied Boyd on the side of the interstate.
The confrontation occurred after the driver of the SUV kept Boyd from merging onto Interstate 40. Once Boyd did get on the interstate the driver of the SUV followed him and then both pulled to the side of I-35. Boyd got out of his truck with a golf club in hand but wound up just talking to the other driver and shaking his hand.
But, when Boyd turned to walk back to his truck, the other driver reportedly hit him from behind, and then drove off.
The wife of the SUV driver is said to have called Boyd's company to complain about his driving but did not summon medical assistance. The TV station reports Boyd, who has driven for some 30 years, is considering topping driving.
Police continue their investigation.