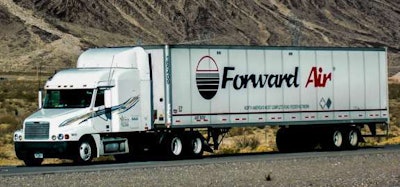 Forward Air has entered into an agreement to acquire most of the assets of Linn Star Holdings, Inc., Linn Star Transfer, Inc. and Linn Star Logistics LLC, collectively known as LSHI.
The agreement closes in January. The agreement will not include LSHI's California operations. LSHI is a last-mile logistics provider headquartered in Cedar Rapids, Iowa, operating primarily in the Midwest and Southwest.
Forward Air CFO Michael Morris said the company expects acquiring LSHI will generate approximately $90 million of revenue and $8.3 million of EBITDA on an annualized basis. LSHI will be a part of Forward Air's final mile division of the Expedited LTL segment.