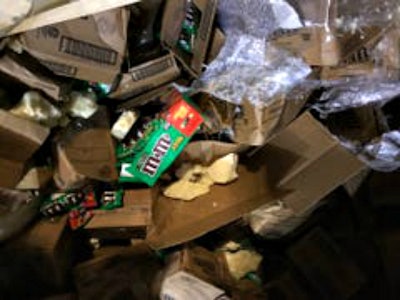 A tractor-trailer rolled onto its side on Interstate 40 in Knoxville, Tennesse Friday, morning Dec. 13, spilling some 35,000 pounds of M & M's candy.
Knoxville Police report the truck's driver swerved to miss something on the I-40 eastbound ramp at Papermill Drive. It then went into a ditch, struck a concrete retaining wall and then struck another tractor-trailer parked on the shoulder of the exit ramp.
The driver of the overturned truck was taken by ambulance to the University of Tennessee Medical Center with what police said were minor injuries. No charges were expected to be filed by police.
The mishap occurred at about 5:30 a.m.