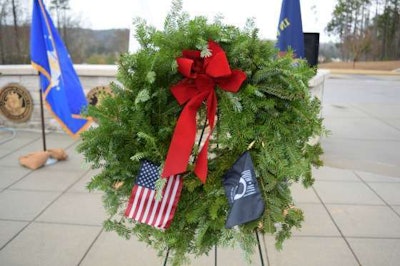 Omnitracs, a fleet management technology company, has donated $25,000 to Wreaths Across America (WAA). The donation will support the purchase of 2,500 wreaths, which WAA delivers to veterans' graves nationally and abroad.
National Wreaths Across America Day is Saturday, Dec. 14.
Omintracs has been supporting WAA's mission to "remember, honor, and teach" for 10 years through donations and volunteer initiatives.
"Wreaths Across America is an incredible organization, and the transportation industry is honored to be an instrumental part of the organization's success," said Pat McCaffrey, chief operating officer at Omnitracs. "Veterans are an important part of the trucking community, and it's wonderful to see our employees, customers, and families come together for this cause. We're looking forward to participating again and celebrating the men and women who have served this country."