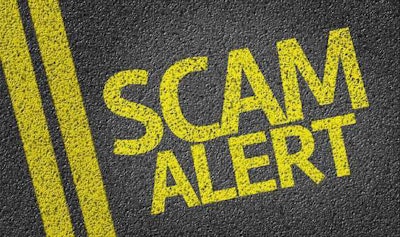 The Wisconsin Better Business Bureau is warning truck drivers to keep an eye out for scam letters arriving via postal mail that claim their U.S. Department of Transportation number is "past due."
The fraudulent letters say "PAST DUE" and insist the trucking company needs to finish its "biennial update" and that "failure to do so may result (in) civil penalties of up to $1,000 per day."
This scam was brought to the attention of the Wisconsin BBB by a trucker who had received such a letter but knew that his DOT license was up to date and nothing was due. However, it is not the first such scam of its kind. The letters have been traced back to a business called Compliance Educators, located in Princeton, Louisiana. Its website – DotService.com – asks truckers for their DOT number and credit card information, according to a news release from the Wisconsin BBB.
The BBB Serving Northeast and Central Louisiana, the Iowa Department of Justice and Office of the Attorney General issued a settlement action in August 2018 against Compliance Educators after an investigation into a complaint by an Iowa trucker who had received a warning letter threatening past due fines.
As part of the settlement, the company and its owner, Ray Scott Rister, agreed to refund the money to the owners of Iowa trucking companies who had been targeted and had paid a filing fee. Compliance Educators also paid $7,000 to the state's consumer fraud enforcement fund and agreed to refrain from doing business in Iowa. The BBB Serving Northwest and Central Louisiana says it has received 20 complaints against Compliance Educators within a three-year reporting period.
If you receive such a letter, the BBB recommends contacting the Department of Transportation directly to verify your status with them.
"This is nothing but a scare tactic to get money, and we're thankful to the trucker that brought his letter into our office so we could warn other truckers," said Jim Temmer, CEO and president of the BBB Serving Wisconsin.