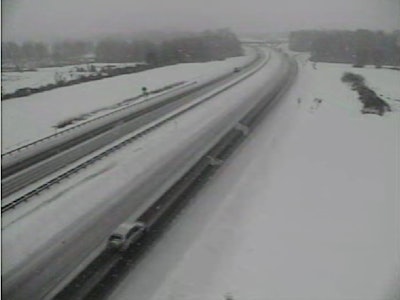 New York and Pennsylvania have travel restrictions in place for tractor-trailers because of the winter storm in progress.
The New York State Thruway Authority announced:
The speed limit is now reduced to 45 mph between exit 48A (Pembroke) and exit 29A (Little Falls). The authority adds, "Use caution when traveling today and adjust speed to the conditions. Plows are out on continuous loops."
The Pennsylvania Department of Transportation issued 45 mph speed restriction with commercial vehicles limited to right lane only for:
I-80 both directions from Ohio State line to mile marker 195
I-81 both directions from NY to I-84
Much of the Northeast is under winter weather advisories with significant snowfalls predicted.